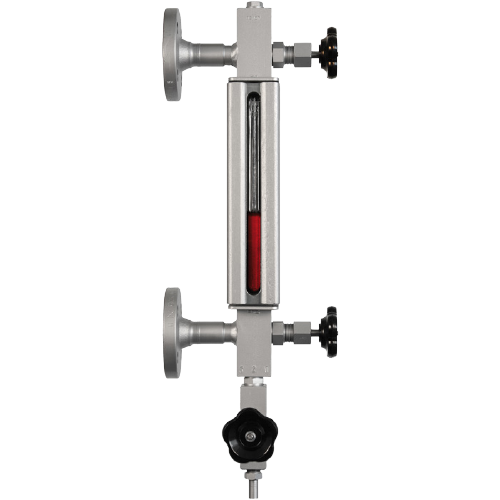 Why use a sight glass level gauge?
Sight gauges are a very effective and simple way to show the contents in a tank or vessel with a clear tube or reflex glass directly showing the liquid level.  Sight gauges have a low upfront purchase cost.  There are long term costs and issues associated with sight gauges, click below for more information on choosing a level device.
For more information call +44 (0)1726 839 909 or
complete the contact form below and we will contact you
Sight Glass Gauges
Suitable for aggressive applications and widely used on boiler applications with steam, using borosilicate glass they provide a direct indication of the contents level and are often used alongside level transmitters to provide workers around the vessel with an instant visual indication of contents.  They can also be used to quickly verify transmitter readings.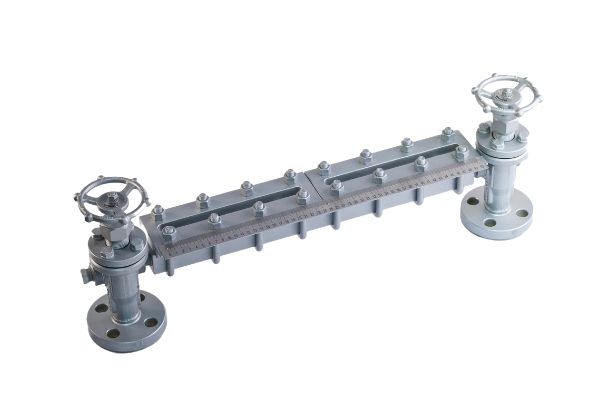 The main part of a glass gauge is the body which supports and protects the glass.  The body can easily be fitted with valves to allow isolation from the tank and easy removal.  Reflex gauges are a version of glass indicators fitted with special optics to allow direct viewing of clear liquids.
Direct reading of level
Continuous indication without power
Suitable for aggressive liquids
Used widely in chemical industry, petrochemical, oil and gas, shipbuilding, power
Works well with steam
For more information contact us by email below or call +44(0)1726 839 909.
Related Documents
Refuelling Control Valve and Dry Break Coupling

The Refuelling Control Valve is a float operated servo valve, designed to limit the amount of liquid fed into a tank to a specific level.The coupling prevents fuel leakage when fuelling a locomotive and automatically closes when the fuelling hose coupling is removed.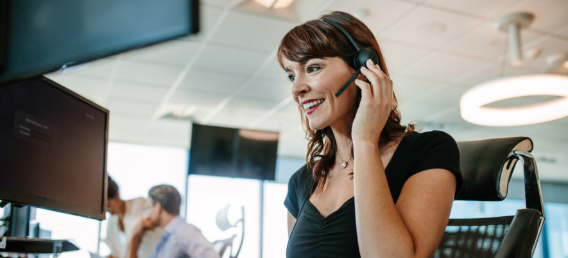 We can contact back within 1 working day to:
Clarify technical information

Submit a quotation 

Organise a digital meeting to discuss your needs, or

Arrange for a site visit to view your application
Call now on +44 (0)1726 839 909