Industrial Float Switches
Our industrial float switches are built for process control applications and offer good value for money. They are generally a better build quality than most other suppliers industrial standard products. Contact us today to find out about our prices and additional technical information.
Our Range of Industrial Float Switches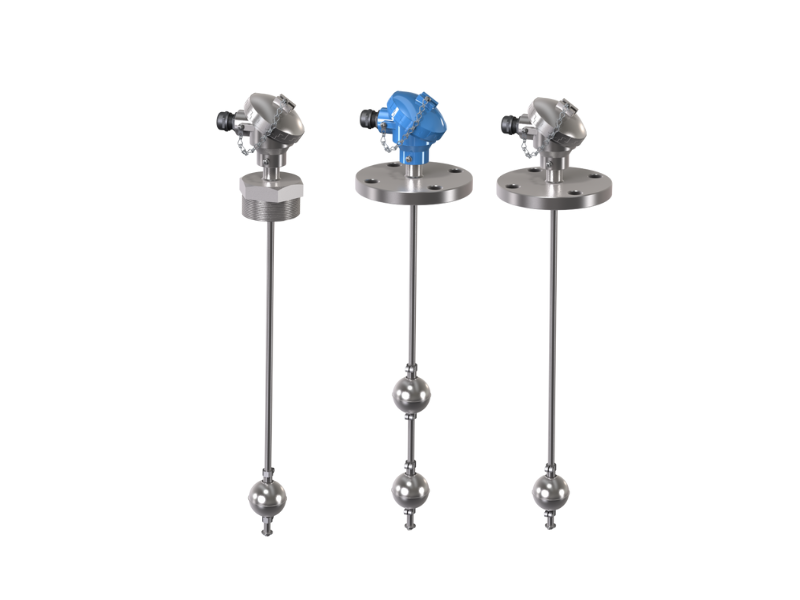 Our industrial range of vertical float switches offer great flexibility with a wide range of process connection options, build materials, multiple switch points and various accessories. These products are simple to install and unlike some vertical switches, they don't need parts to be fitted from inside the tank because both the float and mechanism can fit through the connection hole.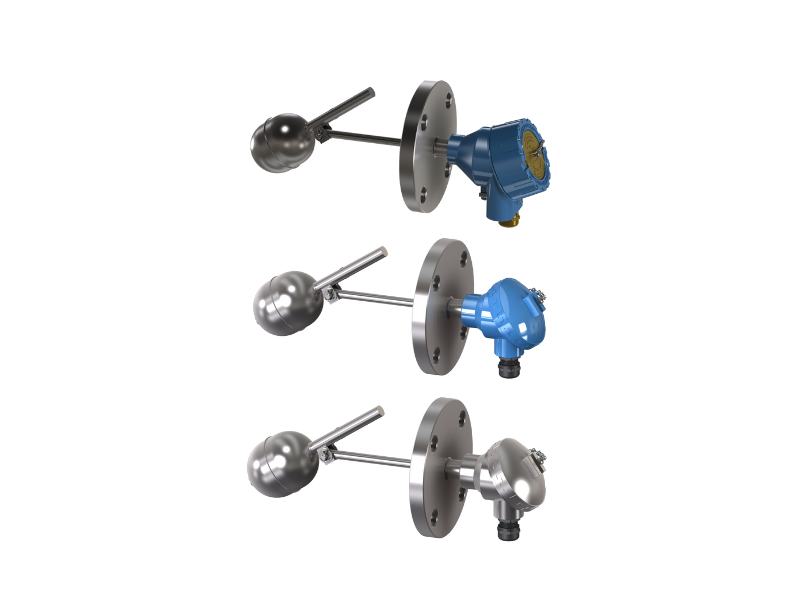 Fitted from the side either in a tank, vessel, chamber or on a bracket. Our horizontal switches are mounted at the point where the level is needed to be known. They're made up of stainless steel wetted components but can be made from a range of materials to suit the applications needs. As a result, tank mounting options can also be supplied to suit existing connections.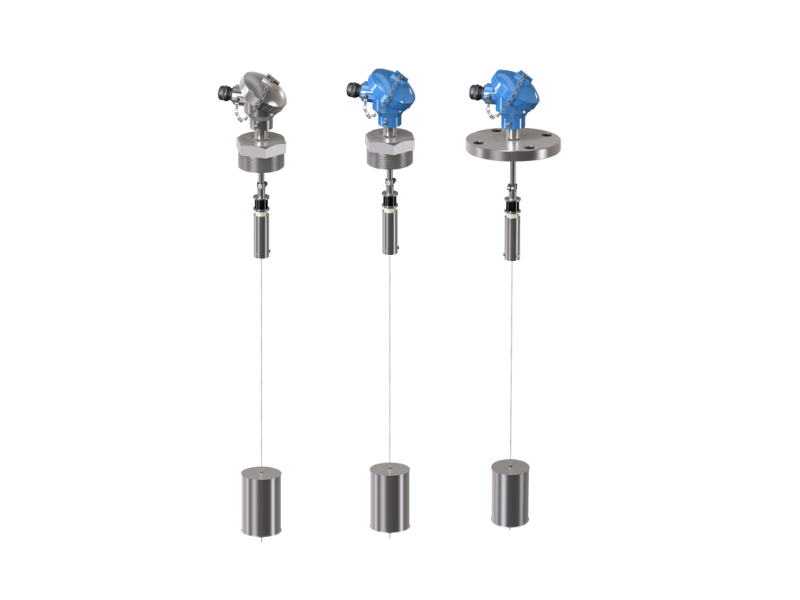 Displacer level switches offer maximum versatility from a float type level switch and can be used in applications where the switch point is a long distance from the connection at the top of the tank or when the switch point may need to be changed. Displacer level switches are used widely on floating roof applications, side mounted chambers and for holding spares with changeable switch points. 
Key Benefits of our Industrial Float Switches
Highly flexible configuration options to suit most applications including BSP/NPT, ANSI/PN Flanges, Special Connections, Mobrey A Flange.

Built to order products with quick delivery and reduces waste.

Manual checking options available to test product operation.
Fully traceable components from British and European Foundries.

UK manufactured float switches which gives reliable delivery and lower carbon footprint. 

Changeable materials of construction to suit budgets and application needs.
Contact us for more information on our industrial float switches
Our Float Switch Blog Articles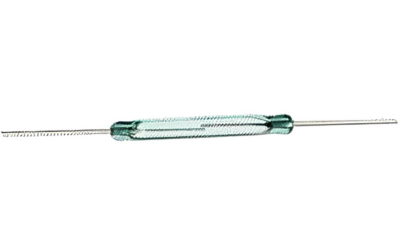 Magnetic Reed Switches and Float SwitchesFloat switches are fundamentally a basic level control product often containing a reed switch to perform the required level control action.  The most confusing part in selecting a float switch is determining the magnetic reed...
"In my short time dealing with AMS I have found them very responsive to all issues and provide a high level of support with regards to product availability and quality."
"AMS Instrumentation is our best overseas vendor and is highly recommended."
"Always a pleasure to deal with."
Qed Industrial Controls LTD